Just like every snowflake is uniquely different from the other but fascinating nonetheless, our Wingifighters are just that way. This edition of "Humans of Wingify " features, Nitpal Guliani from the sales team, the legend who turned his rejection into an opportunity and worked his way through it.
Tell us a bit about yourself
I was born and brought up in Gurgaon. I did my schooling at Ryan International School, Gurgaon, and completed my graduation from Sri Venkateshwara College, DU. I've been with Wingify for the last five years. Other than that, I am a big Manchester United fan. I've been following the club for the past eighteen years now. I am also a huge fan of music. I play a few instruments and also into graphic design.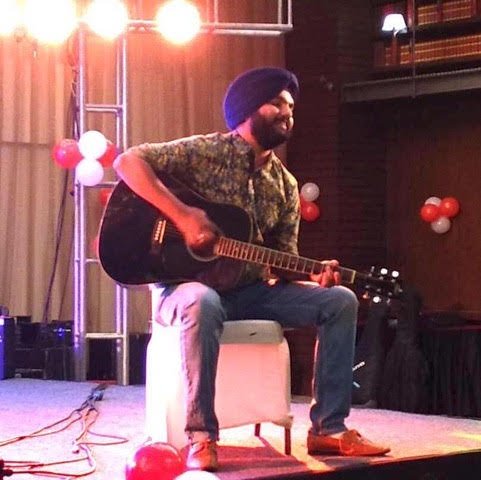 How did Wingify happen?
After my graduation, I worked for a startup called StoreHippo. It is an e-commerce platform that I worked in for almost two years after which I joined Wingify at the Pune Office. Interestingly, there's this one instance that I'd like to mention. Initially, my application at Wingify was rejected. I did not have enough sales experience to get through the process at the time. So what I did was this, I wrote a very personalized email and attached a presentation which I sent to Paras directly on the lines of why I should be given a chance, what all things I learned in the past year, and why I would be a good fit for selling PushCrew. It contained my takeaways from the rejection and the things that I had worked upon since last year's happenings. He liked my presentation, gave me feedback too as to how and where I could work more. Well, as for the big ending to this surprising turn, I have been working here for good five years. I am thankful to him for giving me a chance at the time. I was one of the first salespeople in the PushCrew team. Now PushCrew was a different product of Wingify, which was later merged into VWO as VWO engage. I started from the Pune office, worked there over the years, after which I moved back to Delhi and joined the VWO team.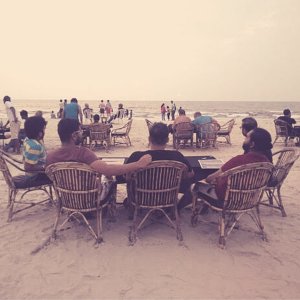 How was the experience at the Pune Office?
VWO was comparatively a more stable environment, the product had been in existence for some time, whereas the Pune office was (sort of) a Startup Hub. I loved my time there. The entire atmosphere was startup-y. Everyone was hustling, every day was getting cheered, and every deal was getting discussed. We even had a brewery on the floor below us that gave discounts to Wingifighters exclusively. We would go there every other day. A year or so into being there, I transitioned out to Delhi due to some family situation. I was still in the PushCrew team only, but I was working remotely. I would travel to the Delhi office quite frequently because you always need people around you, and at times you want to go to the office. I would also travel to Pune, like once in one or two months. Other than that, I also want to name a few people in the team with whom I had a blast. Sanjay, my manager (well more like a brother), Kalpak, and Shubham. All four of us grew with PushCrew because at that time, as a product, it was in a hyper-growth stage. We reached $$$,$$$ MRR in revenue within the first couple of years. It was later decided to merge the product and that's how we became VWO Engage.
What is that one thing that you realized is very important due to lockdown?
My biggest learning would be: if you want to be successful at anything per se, time management is the most important thing. Right now, all of us are working on schedules. We are working on each other's calendars, which was not the case in the office. While work is important, it is also important to manage your time in a way that you can accommodate everything in your schedule, whether there's catching up with your peers, or catching up with your team, or working with clients. Other than that, one must make time for self-learning and taking care of your mental and physical health. I prefer blocking my calendar for specific activities if need be. Secondly, I like to document everything. Even if it is an internal conversation, I would simply use notes to document everything that is being discussed. So that is something that I fall back to when I take time and think about my ideas and evolve those ideas to do a better job, whether it is with a client or with a team member.
I like to document everything. Even if it is an internal conversation, I would simply use notes to document everything that is being discussed. So that is something that I fall back to when I take time and think about my ideas and evolve those ideas to do a better job, whether it is with a client or with a team member.

Nitpal on productivity during remote work

Any hacks that you've discovered to help with productivity?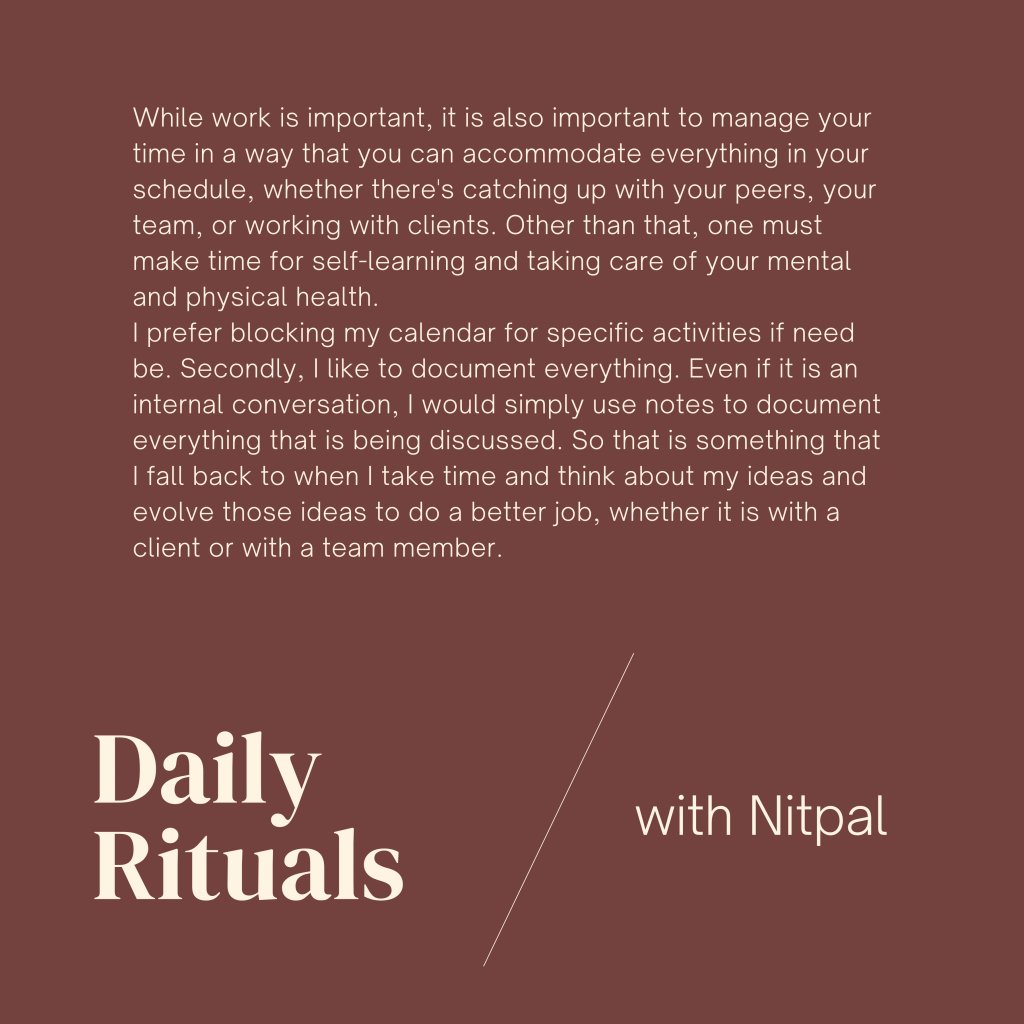 I start half an hour early for my first meeting because a lot of times what happens is that you have back-to-back meetings and you don't have enough time to brainstorm ideas of what you want to discuss. So just starting 30 to 60 minutes early on that day, looking at all meetings, jotting down some notes or ideas that you want to present to that particular case or anything. I also make a list of the information that I can gather about that account as well as any ideas that I would want to present. Putting everything in perspective certainly helps.

Tell us more about your love for Manchester United.
Given how I have been a fan of the club for over 18 years now, I have been involved with a couple of fan clubs too. I am directly involved in the core committee of the Manchester United fan club, Gurgaon where I serve as the president. I am also a part of this Manchester United Fan Club in Delhi which has been in existence since 2006. We used to screen every match in a Pub in Connaught Place where around 300 people turn up. That was something I used to look forward to every weekend. Other than that, I have spoken with Dwight Yorke over a video call, have autographs from Ji-Sung Park and Andy Cole. I also had online interactions and conversations with some of the popular fan channels in the UK on Manchester United.
Take us through your interest in music.
I listen to all kinds of music and play guitar and keyboard. I also play some similar string instruments like Ukulele and harmonica. I was actively involved in music admin as well here in Wingify. So I played a couple of times in one of the events along with this Ex-Wingifighter, Vanshika. She is a fabulous singer. So I, Vanshika, and Siddhartha Kathpalia, who used to play the percussion, would jam together after the office. That is something that I dearly miss and hopefully, once things get back to normal, we would come across another hidden gem in the company who can sing along with us!

Check out these links where Nitpal is simply being amazing.
Link to the video of Nitpal's interaction with Dwight Yorke:
Here is Nitpal & Vanshika Jamming
Thank you for speaking to me, Nitpal. It was wondrous to witness your passion for the company as well as for your interests! *virtual handshake*

About the author: Manvi Sharma is an Internal Communications Intern at Wingify. She is pursuing Business Economics (Hons) from the University of Delhi, (read: the class of google classroom'21). As for her interests, she likes to sing and play string instruments. You name it, she has pestered her dad to buy it and then eventually cased it because of the work schedule which is definitely sad. She also develops monthly interests in a lot of things and tries to keep the activities to stick by until it is all juiced out. Apart from the mindless scrolling on Instagram, she mentors people to be good at public speaking. Her socials: Instagram