From his easy-going attitude to his infamous fast driving skills, there is no doubt that the man of the hour has made a mark in everyone's life here at Wingify. Ankit Jain joined Wingify on the 11th May 2011 and never looked back. From product to engineering to support and CSM, his contributions to VWO are admirable. To mark his ✨ 10th work anniversary✨, we sat down with him to talk about what made him, well him. 💯
Tell us a bit about yourself.
I was born and brought up in Delhi. I did my schooling at Montfort Sr. Sec School and my engineering from Delhi College of Engineering, which hints at a sweet connection to the city that prompted the move later in my life after my campus placement move to Bangalore. I excelled at my studies and was always interested in opening electronic items with a screwdriver, lol. I enjoy cricket and TT and believe in tea dominance.👏🏻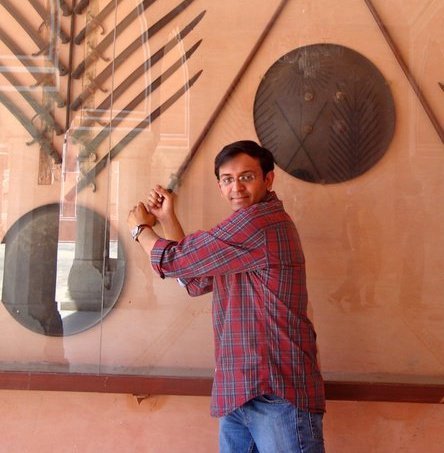 What was your first interaction with computers like?
So tech came a lot later in my life. I liked disassembling electronics with a screwdriver randomly. Given the situation, I can say I was not fascinated by technology per se in the initial phase. When I got my first computer, I was in grade 9. It wasn't an Intel machine, rather there was an AMD processor in my CPU. I attribute a lot of my learning to the kind of computer I initially got. The complications, from heating up to adaptable hardware unavailability in the 90s and software compliance, all lead to overcoming the challenges and learning from them. I used to code it, correct it and advance my understanding by experimenting with whatever I had!🤷🏻‍♀️
Take us through your college years.
It seemed like an obvious choice to sit for IIT-JEE as anyone would want to, given they wish to pursue engineering. Although my family wanted me to join Delhi University after the failed first attempt, I did not lose my grit to clear the paper. It did work in my favour as a year later, I got into Delhi College of Engineering. Now the masala is, that year was a scandalous one. There was an admission racket that was busted. One instance that I can recall is that one of my juniors from school was in my batch who was notoriously famous for being a troublemaker. Having him in my class made it clear that something was wrong with that batch's admissions. Everything about those four years was worth remembering. The connections and skills I got (which enabled me to freelance during that period and earn an equivalent to the fee of four years 💸) gave me the exposure to see what I wanted. Fun story – There was this instance when we were off to the lab to give our practical exam. There we got to know that our seniors had bunked the practical all together. That inspired us and we thought to up the ante. Alas, that did not pan out :')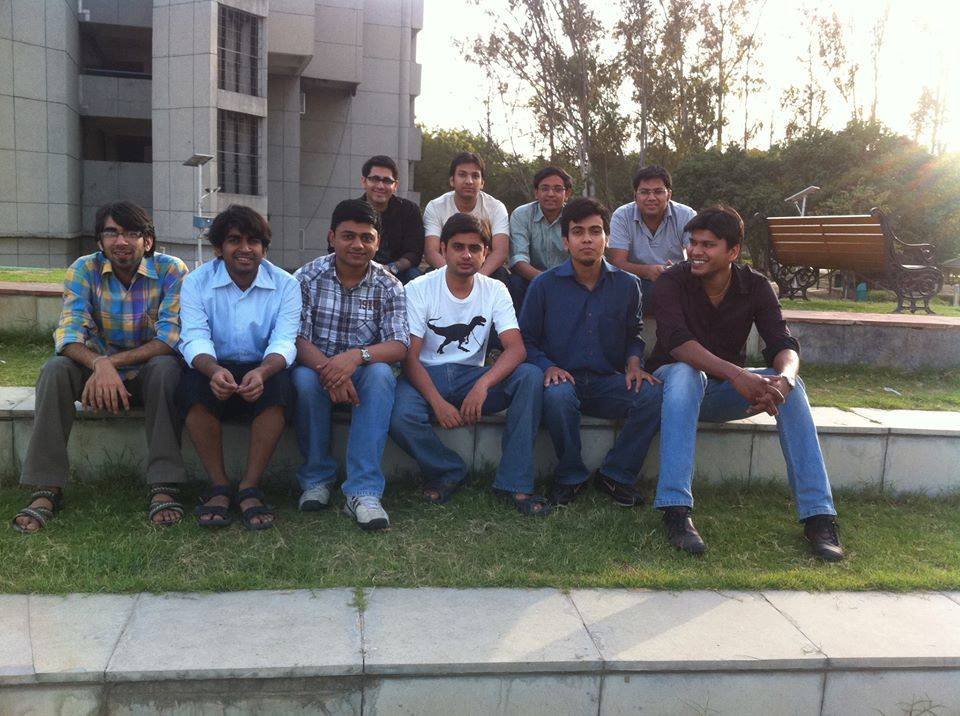 Give us a brief of the after college scenes.We generally get placed in our third year of college. I got an offer from Cisco Systems and I was very proud of it. However, our graduating year was just as happening as our first year🙂. It was the time when the 2008-09 bubble burst and a lot of companies were withdrawing offers; things were changing. Post that, the dates started shifting for joining as the companies were not sure of anything that was there to come. Due to this, I had a lot of free time on my hands. That is when I was gaming on my computer, doing all sorts of stuff. After that, I went to Cisco Systems in Bangalore where I worked for 1 to 1.5 years, and then came back to Delhi to join Wingify and have been here for 10 years now.
So, how did you hear about Wingify?Sparsh and Paras are my college seniors. I knew of Paras during my college time as I used to hack his websites. I did not get to know about Sparsh until later but as for Paras, he kept on sharing his new stunts on this college website handle or on a college forum, where I used to hack them and tell him that I did it. So this is how I knew they existed. They had posted on Facebook that they were looking for people but I did not know that they had started a company. One of my friends (who was in Oracle in Bangalore) and I thought of discussing the possibilities with them. They invited us over to talk and that was it. I came back to Delhi and joined Wingify and I was the first engineer to join, obviously besides the founders.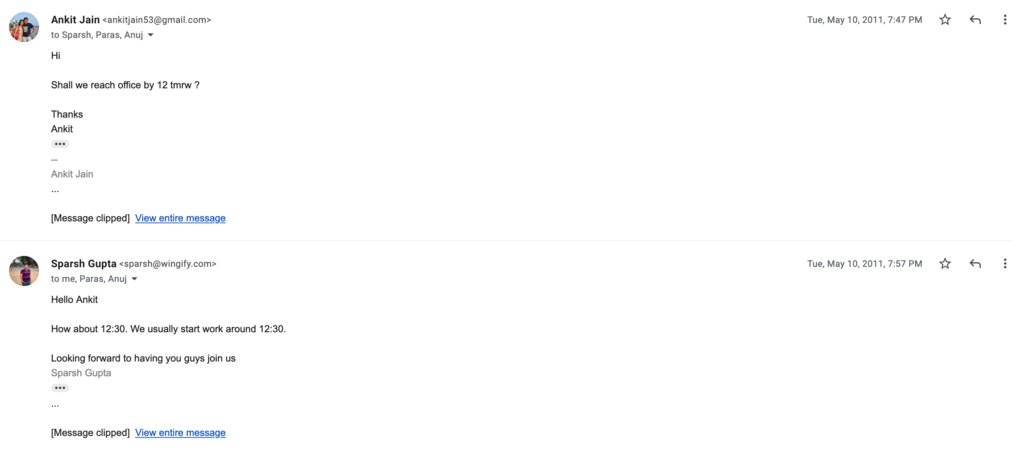 How did the onboarding happen?
There were no formalities. There was no joining letter or anything, just an email exchange. I signed my official letter once we had somebody in HR to roll that out. So yes it was a different time altogether, I would say.
Do you remember the first project that you took up?
When I joined, there was no project as such. We were doing everything. I was doing marketing, support, sales, engineering, anything that was needed. We were building the company together across the table and we were migrating the VWO app back then from its earlier version to a new version.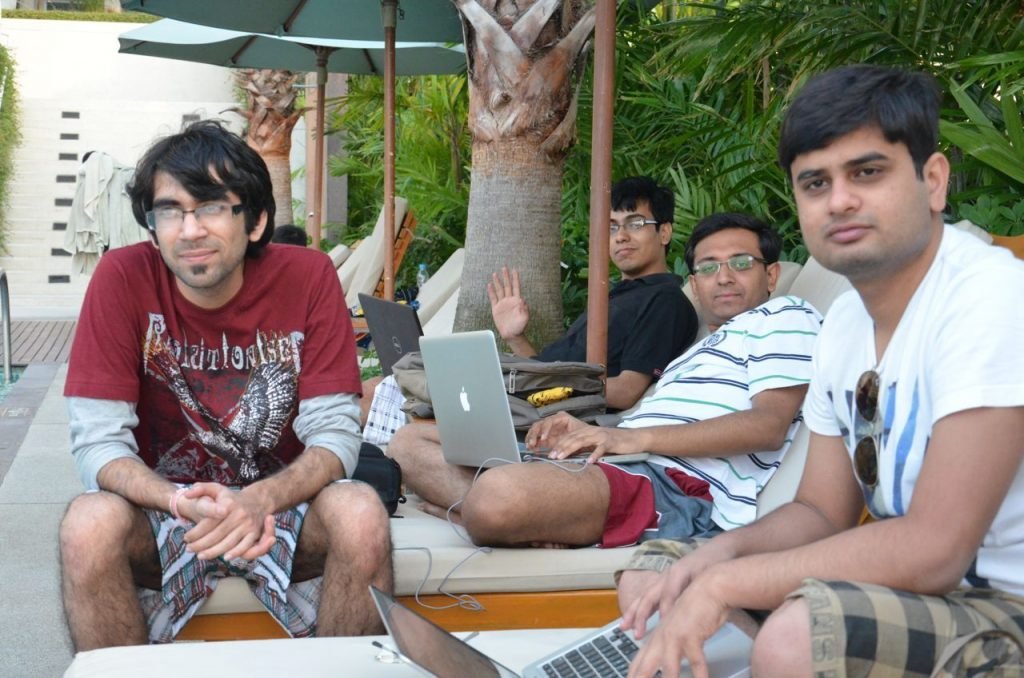 Let's do the 10 years highlights?
I don't remember everything exactly but yes.
The first year we released the new version of VWO app and we all loved it. By then, we were a group of people who could fit in a car and would go to dinner or wherever.By the second year, I think, we got our first office outside the office we had. However, within the same year, we had to shift to a bigger office as we hired more people. That is when we also got our first marketing person and all other functions for our team members. Then, of course, we were building a lot of features. We were sending out handwritten greeting cards to our customers at the time of Christmas. Since then, we have had fun parties, we have been on yearly International trips like you must have heard which proceeded with a lot of funny stories from all those places. I've had such a good time that I don't feel like it's been ten years. I haven't thought about the timespan because I've always believed it to be my own company and I bet people don't count time in their own companies.
How do you feel after being one year into the remote setting?
This atmosphere was critical for the engineering team as a lot of learning happens passively. I feel that is something we need to double down and look into to remove those challenges. Our team has started working on this via video calls. Yet, I feel it's constrained to that sector of people over there on that call. Whereas, while in office, it would be very transparent. Anybody would be able to communicate without looking at their clock.I miss this too because it was not just me talking to the engineering and product team, I would get to meet so many other people in the organisation. I would learn from them what they would be doing, where I could contribute to their work, or just have a conversation to bond with my other colleagues. I feel that is something that is lacking because of this whole new setup. Earlier things were a bit informal but now it's more formal among all, as a set up is required before planning to meet the team.
How has your past year been?
I think the only change that there has been, is less communication between people, but in terms of work, the team has operated well. I don't see many issues with that, and people appreciated the fact that Wingify was caring for them in these tough times. However, as soon as things started opening up some time back, we were planning to work together in a remote set up. So I think that was what people were all looking forward to. But then the second wave happened.I feel a lot of people are eager to work together in small setups. Within Wingify, we ran surveys to get feedback from people about it. Things have changed again in the past two months, so we can not say but with vaccinations coming in and post-vaccination of a larger group within India, things should move in the required direction.
Any particular interest in the past year?
Nothing specific in the past year but there's something I've been exploring for some time now. I code my car and it makes it do things that I might not be able to do with the factory settings. It's more of a personal hobby for me. That is a new kind of thing, which I continue to do and learn a lot.
Tell us about your interest in cars.
I've been a car enthusiast since my college days. During my last year in college, I felt settled, felt like I could chill for the 4th year, which I did. We were a close group of 4 friends and used to race within the campus as it is a big college.The current interest in coding my cars has led me to do make changes with wipers' settings. So they will automatically switch on and the windows will automatically close when it rains. There are other small things which I did. On my new one, I loaded a different animation. I also added sports plus mode to the car, which was not on by default in India.
The level of enthusiasm and fun that was witnessed during the interview was immense. Thank you for speaking to me, Ankit and wishing you another decade of building Wingify!
*virtual handshake*

About the author:
Manvi Sharma is an Internal Communications Intern at Wingify. She is pursuing Business Economics (Hons) from the University of Delhi. She likes to explore new walls of the house to paint and is a movie & music buff. Her socials: Instagram Linkedin

If you have a story to tell, we would love to listen. Hit us up on slack or email us. Can't wait to listen to what you have to say!✨